Deluxe Riverview Cottages
The Perfect Weekend Get Away
Check in is at 3:00pm – Check out is at 12:00pm
These large cottages feature vaulted ceilings, air conditioning, private patios and lush green lawns along with briquette barbecues, outdoor furniture and shade trees. No Pets are allowed in the Cottages. Fines are applied.
Rates For Double Occupancy
Monday – Thursday: $174.00 per night
Friday – Sunday: $194.00 per night.
There is a $10.00 per night charge for Each Additional Person.
There are Charges for OHV's brought to the Resort.
Cottage check in 3:00 pm to 8:00 pm. Check out at 11:00 am.
Each cottage can sleep up to 6 guests. There is a full kitchen with dishwasher, microwave, coffeemaker, refrigerator, oven, etc. and a full bathroom in every unit. Linens and bath towels are provided. Please bring beach towels for the river, pool or hot tub.
Beds consist of one queen size, one queen size hide-a-bed, and two twins. The queen size and two twin beds are located in the back bedroom and the queen hide-a-bed is in the livingroom. Each cottage is 720 square feet. Cottages do have TVs with DVD players.
Daily maid service is not provided.
There is no smoking and no pets allowed in the cottages.
There is a two night minimum rental year round and a three night minimum rental on Major Holiday Weekends.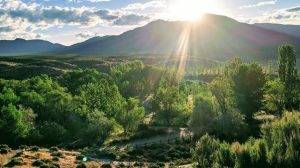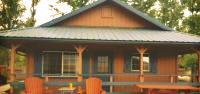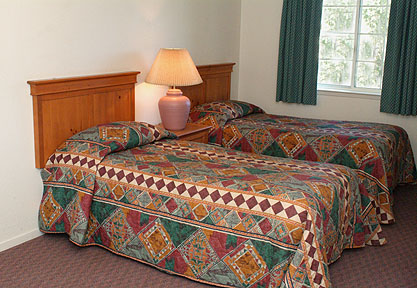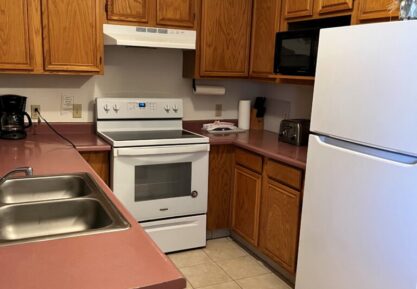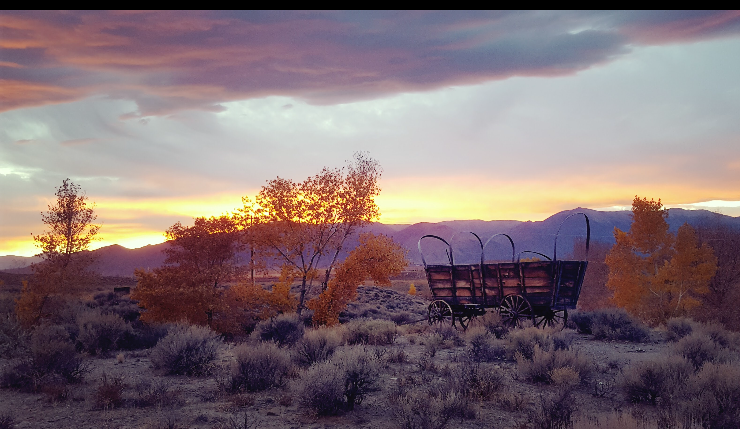 Pull-Thru and Back-in RV Sites
Large Shady RV Sites in a scenic location
Check in is at 1:00pm – Check out is at 12:00pm
Power, Water and Sewer Hook-up:
$66.00 – $75.00 per night.
These are Pull Thru Sites 58 – 110 and Back in Sites 111 – 130.

There are Charges for OHV's brought to the Resort.
Power and Water Hook-up:
$64.00 – $69.00 per night.
These are Pull-Thru Sites 1 – 55.

Three Night Minimum Rental on Major Holiday Weekends. RV Site check in 1:00 pm to 8:00 pm. Check out 12:00 pm.
There are Charges for OHV's brought to the Resort.
Each RV site has adequate room for a pull vehicle and an additional vehicle. Sites are level and surrounded by large poplar trees. The surfaces are dirt. There is a six foot redwood picnic table at each site. Four person limit per RV Site. Sorry, the Resort is no longer accepting Tent Camping. Campfires are allowed in an off the ground fire container. Ash cans are available at each of the garbage areas. Two Night Minimum!
Sporting Clays and Five Stand Shooting Sports
Perfect for the Advanced or the Beginner Clay Target Shooter
Twenty Five Sporting Clays Stations set amongst natural sage brush, bitter brush and willows. There are two courses, the White and the Green. Both are abutted on the north side by steep hillsides with hill top throwers and to the south flows the West Walker River.
There are lattice shooting cages, redwood gun racks, picnic tables and benches throughout the courses. Clay targets are highly visible with diverse target presentations. The stations are fully automatic.
The Five Stand is fully automatic with 14 machines to throw a wide variety of targets in a small area. Great for groups!
Please check in at the office to sign a insurance waiver. You will be given a counter and you may shoot as many targets as you would like. Target shooters may walk or drive the courses.
Suggested Hours:
Summer: 8:30 am to 7:00 pm.
Winter: 10:00 am to 4:00 pm.
Five days per week – Thursdays to Mondays (April – October)
Four days per week – Thursdays to Sundays (November – March).
Clay Rates:
Sporting Clays: $45.00 per 100 or .45 a target.
Five Stand $11.25 per 25 or .45 a target.
Winter Rate: $40.00 per 100 or .40 per target.